Vfl Wolfsburg x SalesViewer® seal partnership
Just in time for the start of the 2022/23 season, VfL Wolfsburg seals a strong cooperation partnership with SalesViewer®, one of the leading companies in website visitor identification from Bochum. SalesViewer® will support the digital marketing & sales processes of VfL Wolfsburg-Fußball GmbH with immediate effect.
Identify new customer potential & boost sales processes
With the clear goal of identifying new customer potential from website traffic along the B2B user journey, the Wolves are relying exclusively on SalesViewer® technology. The marketing & sales teams of the Bundesliga club and 2009 German champion are using it to strengthen their digital sales processes at the relevant customer touchpoints in the areas of hospitality and partner acquisition.
The clear goal is to achieve first-class results together in a long-term perspective.
Benjamin Gregor Zaczek
CEO of SalesViewer®
By using SalesViewer®, VfL Wolfsburg gains new customers and partners that have remained hidden until now. The Wolves and the SalesViewer® team are looking forward to many joint "victories" in Wolfsburg!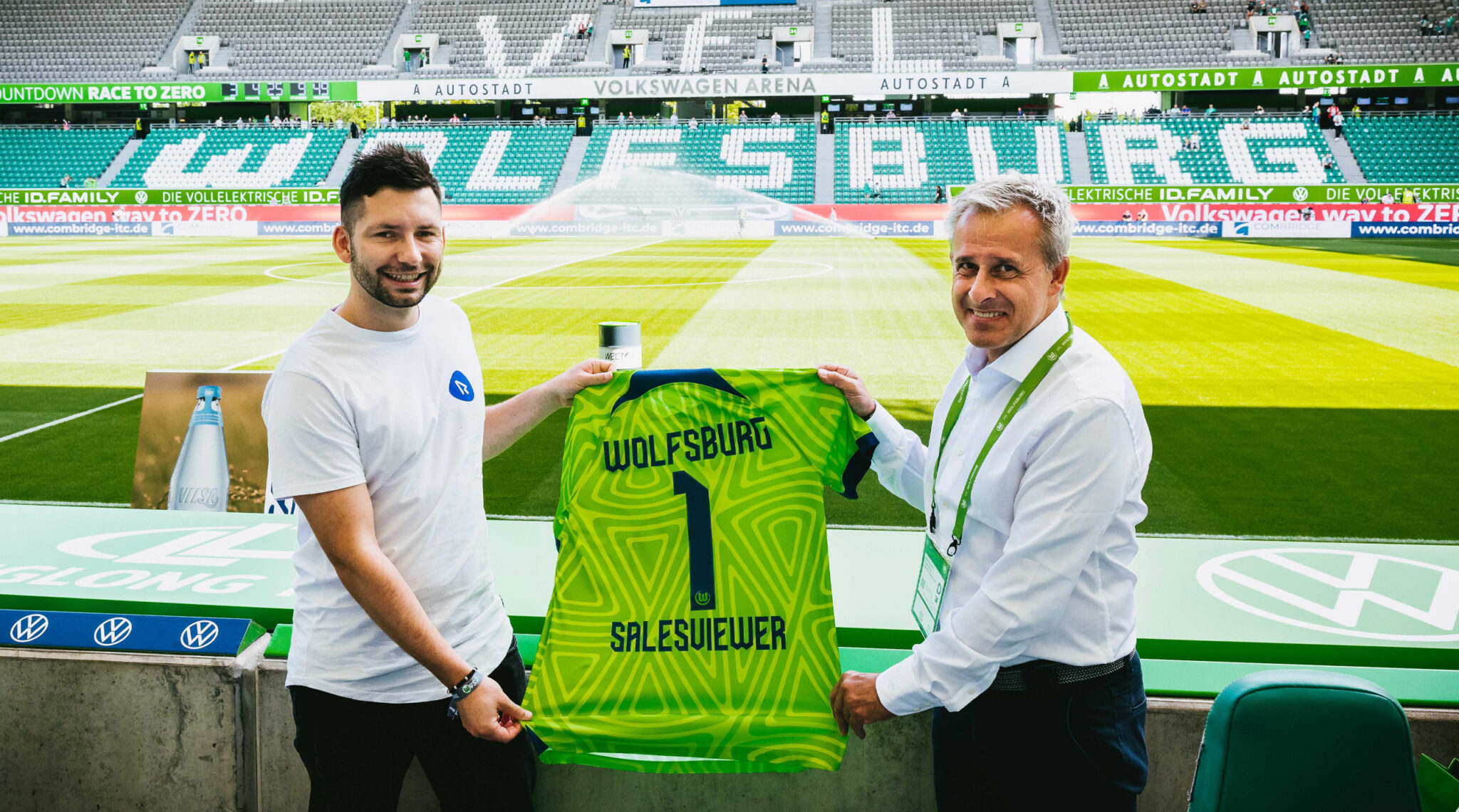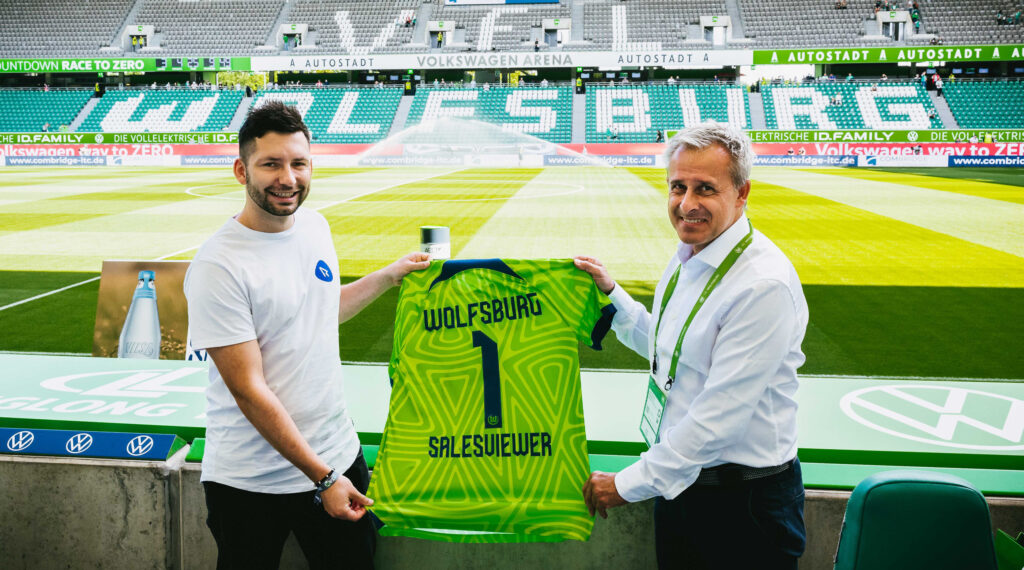 A strong gesture for a strong partnership
To seal the newly concluded cooperation with symbolic strength, VfL Wolfsburg brand ambassador and soccer world champion Pierre Littbarski officially presented the SalesViewer® team with the current VfL Wolfsburg jersey. The shirt number "1" underlines the purpose of the partnership: to achieve first-class results together in the long term!
"

TOP100: Founder. Maker. Creative.

"